KaSYS Canada offers its unique test automation expertise in payment systems, transactional systems and EMV cards, across Canada and the United States.
Established in Montréal (Québec) since 2002, KaSYS Canada is recognized for the quality of its testing solutions and for the practical know-how of its consultants.
Galitt's VAR
KaNest® Host Simulators
KaNest® ready-to-use Host Simulators are used to build test and pre-certification environments.
KaNest® Terminal Simulators
KaNest® Terminal Simulators are developed for test automation of a large number of regression tests cases.
KaNest® File
Test and validation of large files.
VISUCARD® PVT
VISUCARD® is a Personalization Validation Tool (PVT) for EMV contact and contactless cards.
KaNest-ICC® Card Simulator
KaNest®-ICC Card Simulator simulates contact or contactless EMV test cards using a probe technology.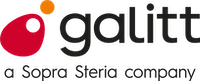 Keolabs's distributor
ProxiLAB and ContactLAB
Signal emulators and analyzers for design, validation and support of NFC, ISO14443, FeliCa, ISO15693, SWP and ISO7816 technologies.
NomadLAB
Portable signal capture of NFC, ISO14443, FeliCa, SWP and ISO7816 technologies.
Scriptis
NFC or ICAO test suites and certification solutions for complete push-button testing, in accordance with functional and application standards.

Cashware's distributor (now Serquo)
ATMirage
ATM Simulator to ease and automate ATM application testing by simulating the ATM hardware.

From our Lab
KaStress
Developed ad hoc stress test solution.
✔

Solutions
Network Simulator
KaNest® host simulator (KN-S) is used to simulate VISANET, BANKNET, IMN and other Scheme Network.
It helps build an Acquirer Test Environment by simulating not-on-us Issuers. Being fully EMV capable, it provides a way to process a full EMV test transaction at a POS connected to the Acquirer test host.
Acquiring Host Simulator
KaNest® host simulator (KN-S) is used to simulate the Acquiring Host and set up a POS pre-certification test environment.
The simulator helps POS developers to validate on the spot their developments, free from any Host environment constraints.
An implemented pre-certification test plan is executed by the POS developer and produce a fail/pass diagnostic that must be presented before going into certification with the Acquirer.
PINPAD Simulator
KaNest® host simulator (KN-S) is used to simulate a PINPAD.
KaNest® PINPAD simulator is used to ease development and pre-certification of POS or Integrated Merchant Solutions. Using a simulator gives the possibility for negative testing.
The simulator also integrate magnetic and EMV card simulation and thus reduce the need for EMV and non-EMV test cards.
Because the simulator automatically handles card insertion and PINPAD entry, it is also used as part of a full POS automated regression test solution.
POS Terminal Simulator
KaNest® terminal simulator (KN-R) is used to automate regression testing of an Acquiring Host.
KaNest® is used to simulate both POS and Integrated Merchant Solutions, and to generate both magnetic and EMV transactions.
❝

Our Philosophy

Since our creation, testers have been at the core of our preoccupations. We have been creating test solutions to help testers in their everyday life, to enhance their efficiency, and to save their time.

The reliability and the ease of use of our test solutions has brought accuracy to the test room and a new way of debugging complex systems.

The years ahead will continue to see new technology integrated into our solutions to bring more power to the test room.